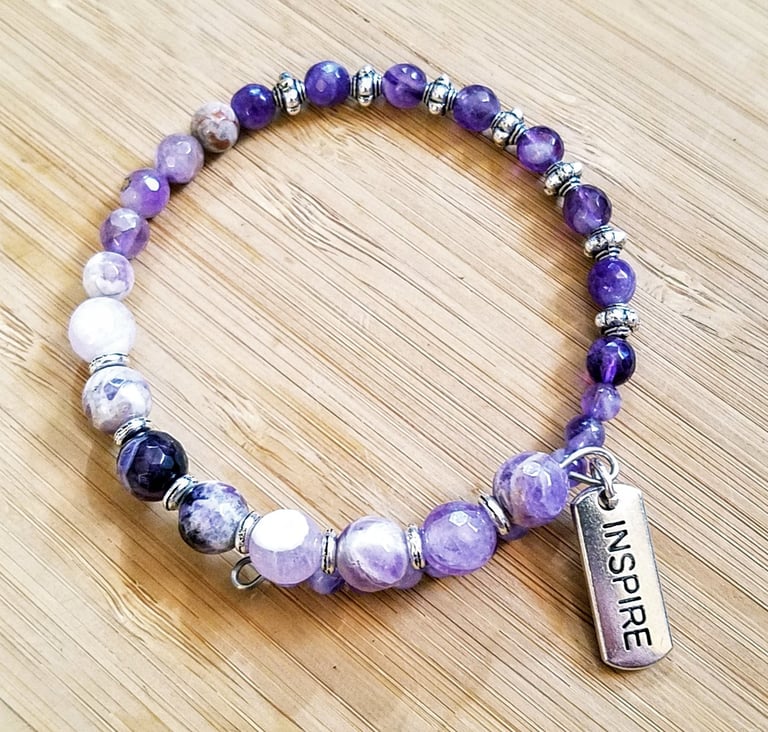 Inspiring Amethyst Bracelet
Introducing new single bracelet options. More affordable, stackable, and still unique and stylish. Want the look of a stretch bracelet? Look no further. Single Bracelet is made with stainless steel memory wire. Which means it won't stretch, snap or break. Bracelet retains it's shape, no clasp necessary.
Beautiful Amethyst gemstones are featured with non- tarnish silver pewter spacers and word charm.
Shipping is always free within the U.S
Worldwide shipping is available. Wear alone or stack it along with your favorite styles!